Workers in the UAE have been urged to take O.R.S Hydration Tablets by healthcare experts to counter dehydration due to soaring temperatures during the summer months in Gulf countries
by Jumana Abdel-RazzaqJuly 16, 2017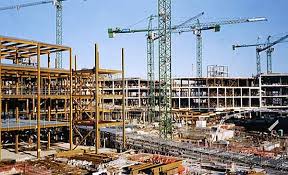 Workers in the UAE have been urged to take O.R.S Hydration Tablets by healthcare experts to counter dehydration due to soaring temperatures during the summer months in Gulf countries.
UK-based consumer healthcare company Clinova has developed O.R.S. Tablets, a balanced formula of glucose, electrolytes and minerals which when added to water help maintain optimal hydration for outdoor workers.
The tablets are designed to help maintain hydration at work, especially for workers on construction sites and indoor workers who are exposed to high temperatures with poor ventilation.
Miners, construction workers, office workers, transport workers, air hostess and pilots, domestic workers, warehouse workers and fire-fighters can also benefit from the use of the tablets.
Arsalan Karim, director, Research and Development, Clinova Ltd, said: "Improving hydration is the key to self-protection for workers in hot climates. These workers should drink a lot of water and consume O.R.S. Tablets.
"Heavy outdoor work in the heat can cause substantial electrolyte losses. As such, O.R.S. Tablets which are rich in electrolytes and minerals replenish the lost electrolytes, helping labourers perform at peak."
More than half a million unskilled workers work at construction sites in Dubai alone, according to statistics issued by the Permanent Committee for Labour Affairs (PCLA).
Daytime summer temperatures in the Gulf regularly exceed 40 degree Celsius for prolonged periods of time, often with high humidity, and particularly in the morning and afternoon.
As a result, these extreme environmental conditions make heat-related illness the most important health issue facing outdoor workers in the region.
"Drinking enough water is not the only solution. O.R.S. Tablets should be consumed as it has enough electrolytes necessary for the bodies to function properly," added Karim.
"The hydration tablets not only keep the workers properly hydrated, but also make them healthier, safer and more productive, no matter what the weather or working conditions."
Original Article: https://www.constructionweekonline.com/projects-tenders/article-45398-healthcare-experts-develop-tablets-for-workers-to-counter-dehydration